Killeen: Veterans' bike ride arrives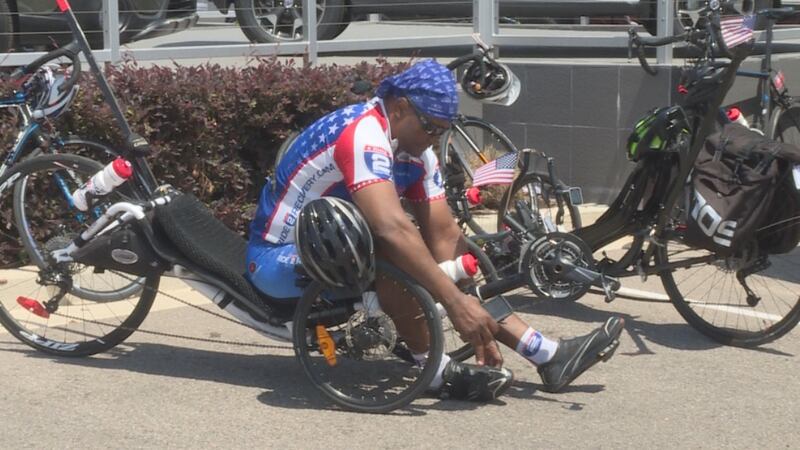 Published: Apr. 18, 2018 at 10:00 PM CDT
More than 150 veterans and their supporters stopped in Killeen Wednesday night on their journey to Dallas.
They're taking part in United Healthcare's Texas Challange.
Project Hero is a 400-mile trek with riders from all over Texas.
It started Monday morning in San Antonio, making stops in Austin and Georgetown for some rest.
Amazingly, many of the riders making the trip are amputees.
Veteran Jonathan Sade said the ride allows them to remember that they're in control and don't have to be victims of their scars.
"This is their form of group therapy if you will, coming out here, connecting with other veterans, people going through similar challenges," Dade said." Sometimes you can check on someone to see how they're doing year to year. It's a little more painful than sitting on a couch, but definitely more long lasting."
Dade says this ride helps keep them from becoming another veteran suicide statistic.
On Thursday, the group will ride through Fort Hood and arrive in Waco.