Waco: Event connects local agencies, homeless residents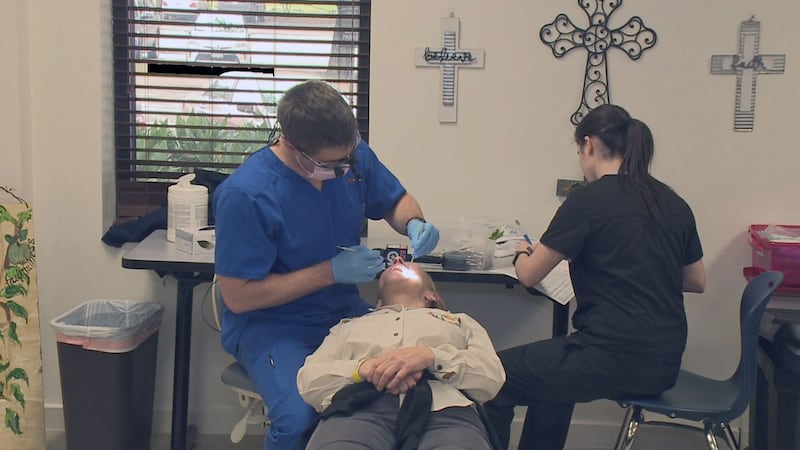 Published: Jan. 28, 2020 at 5:48 PM CST
An event Tuesday almost in the shadows of the bustling Silo District connected more than 50 local help agencies with homeless residents.
Project Homeless Connect Tuesday at the First Baptist Church at 500 Clay Ave. attracted more than 150 homeless residents, who were provided with employment assistance, haircuts, health and vision screenings, dental screenings, HIV testing, housing information and social services.
Doug Smith of the Waco Bicycle Club was on hand with others to help fix bikes.
Michael Ormsby, a clinical social worker at the Doris Miller VA Medical Center is the event coordinator.
He says some of the homeless feel they are not a part of a community they think is focused primarily on money-making deals.
"A lot of folks feel like they may be left behind with that and that they're really not a part of that part of the community going forward," he said.
"They feel like that Waco's eyes shifted to catering to tourists (and) catering to folks who are coming through that can contribute to the economy," he said.
Many of Waco's homeless have mental health issues and Ormsby was hoping they could make a connection Tuesday with organizations that can help them.