Waco: Man whose wish was to see BU game dies at 71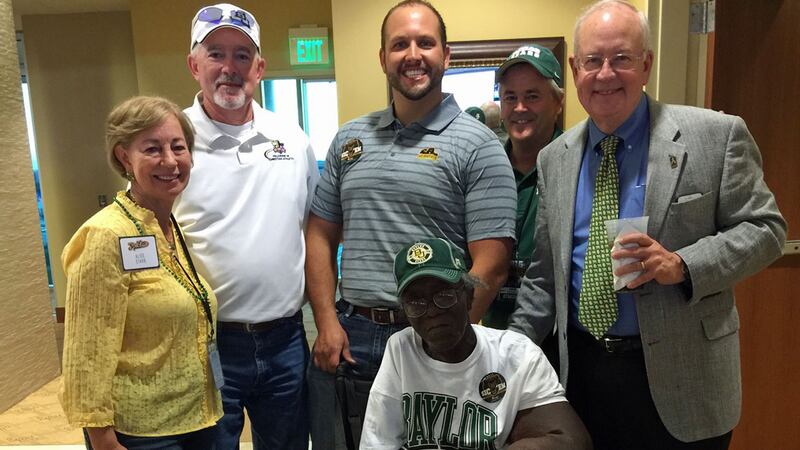 Published: Dec. 1, 2016 at 6:47 PM CST
Howard Johnson of Waco, whose dying wish to attend a Baylor football game was fulfilled last September, has lost his long battle with cancer.
Johnson, who died on Nov. 10, was laid to rest on Nov. 19.
He was 71.
Johnson, who had kidney cancer and knew his time was limited, was a devoted Baylor fan.
"I watch them all the time on TV. That was the only way I got to see them," he told KWTX last year.
His chaplain, Sarah Miller, reached out to people on Facebook and got in touch with Tom Hill, the now former associate athletic director for Baylor and in a heartbeat, Hill got them tickets for the Baylor-Lamar game on Sept. 12, 2015.
Someone else who saw her post gave her game day wear for Johnson, and another offered a tour of the stadium.
Johnson also got to meet then Chancellor and President Ken Starr and Starr's wife, Alice.
He said afterward that the experience was one he would never forget.