Waco: Project connects homeless with services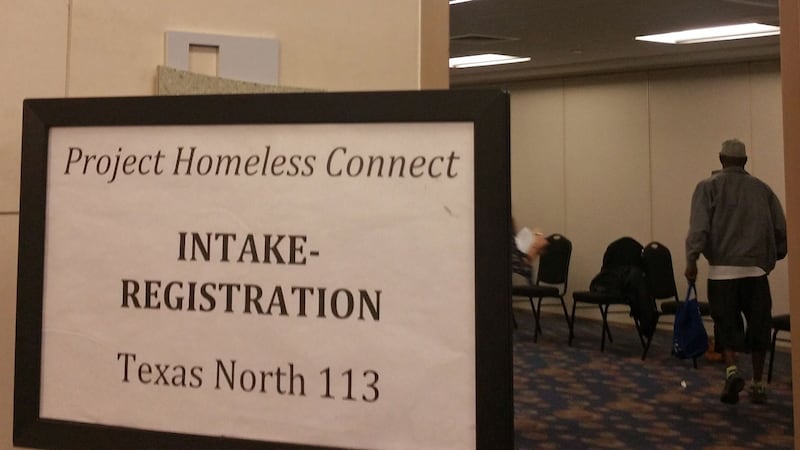 Published: Jan. 31, 2017 at 6:12 PM CST
Project Homeless Connect linked the homeless with key services Tuesday in Waco.
It's an effort to bring together all the services people in the homeless community need in one place.
Event organizers said 138 people got help with finding a job.
They were given a free meal, bags of hygiene items, coats, haircuts, and medical and dental exams.
Participating organizations offered information on housing, social and veterans' benefits.
The Animal Birth Control Clinic was also there to care for the pets.
It offered free spay and neutering to help their owners comply with the city's animal control ordinance.
"The pet-to-human bond is just really important and a lot of people don't tie that together so that's actually why we are here also to educate and let people know that sometimes this is their most loyal companion and if the companion is healthy that helps the human stay healthy," Gina Ford of the Animal Birth Control Clinic said.
This event also helps the city keep tabs on the number of people without a home.
The City of Waco has been working to address the needs of the homeless community- especially for homeless veterans.
Organizers said only one person who was helped today was a homeless veteran.