Waco: Crews respond to fire that destroyed home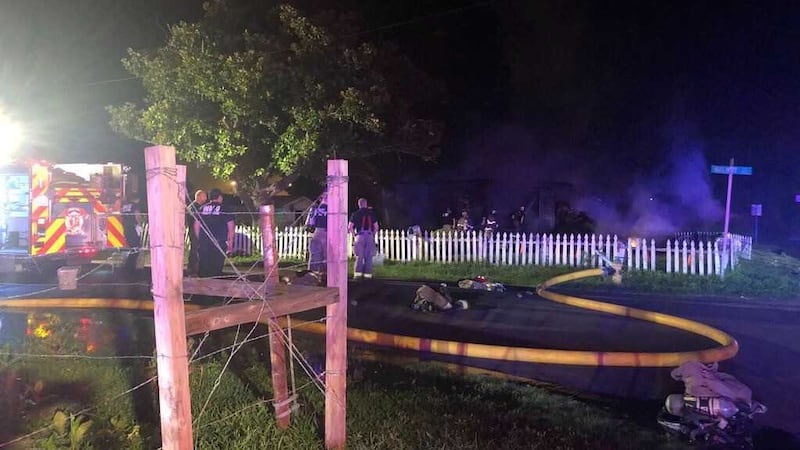 Published: Jul. 1, 2019 at 10:26 PM CDT
A fire Monday night destroyed a home in Waco.
It happened at East Walnut and East 11th shortly before 9 p.m.
The man who lives there says he went to Buzzard Billy's to pick up some sugar and was gone only 15 minutes.
When he got back the house was on fire.
Neighbors say they heard a pop similar to an explosion.
The homeowner told News 10 he was heating up water on an "electric burner" while he was gone.
The fire was contained around 10 p.m.
The homeowner would go on to say he was planning on selling the house, and didn't have anything valuable inside.
Fire officials were working to confirm the cause.
Oncor crews were also on the scene dealing with a downed power line.