Waco: Financing lined up for minor league baseball stadium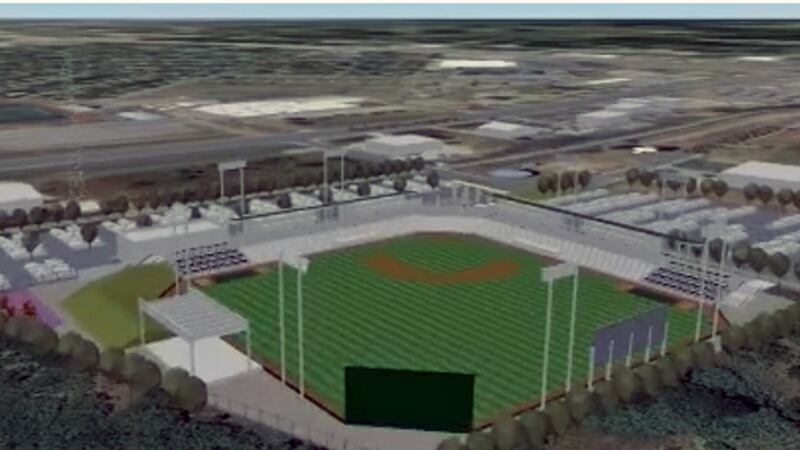 Published: Sep. 22, 2016 at 6:34 PM CDT
Backers of a minor league baseball team that wants to make the Waco area home say they've lined up most of the financing they'll need to build a stadium and launch the team.
Waco Sports and Entertainment Vice President Stan Hough says the stadium will cost $11 million to build and says the team will need an additional $1 million for first year operating expenses.
While the company continues to extend an invitation for private investors to become a part of the project and buy a small percentage of ownership in the team, most all of the necessary financing is in place to start construction on March 1, 2017.
"Well our plans are to get the stuff, all the blueprints from the architect to the city here soon, for their engineers and inspectors to go over it, and we should be moving dirt by March," he said.
The yet unnamed team will be joining a newly formed Southwest League of professional baseball that will be made up of six teams.
"Six teams to start. Phase two, we're going to add two more teams, which would be the following year. And the year after that, phase 3, we're going add four more teams."
Royce City, in the Dallas area, is the second city to announce it will be home to an SWL team.
A similar stadium will be built there.
Hough has coached minor league baseball for 30 years from coast to coast.
"I pinch myself every morning. To be able to do this in my own hometown is a bonus. After being one coast to the other for 35 years, it's nice to be able to come home and sleep in my own bed at night."