School bus accident sends 3 children to local hospitals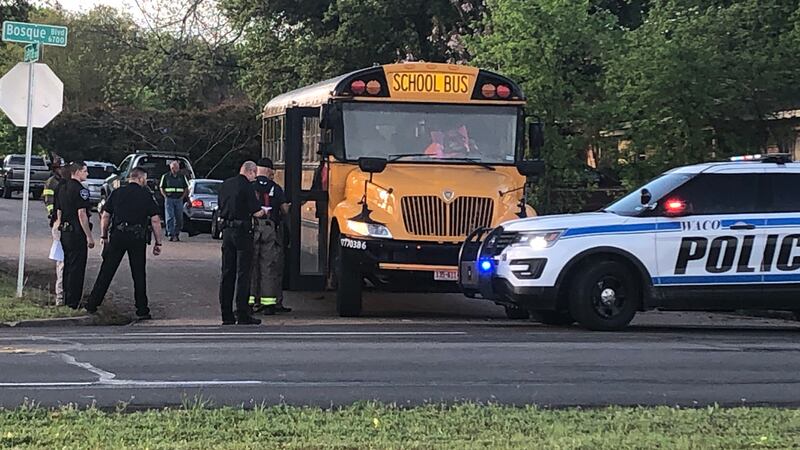 Published: Apr. 8, 2019 at 8:51 AM CDT
An accident involving a Waco ISD bus and two other vehicles Monday morning sent three children to local hospitals with what appeared to be minor injuries.
The accident happened on Bosque Boulevard near the intersection with La Porte Drive across from the First Assembly of God Church.
Two children were taken to Providence Health Center and the third child was taken to Baylor Scott & White Hillcrest Medical Center, a district spokesman said.
About 30 children were aboard the bus at the time of the accident.
A portion of La Porte and one lane of Bosque were temporarily closed to traffic as a result of the accident.