War of words between Baylor, Jane Doe attorneys intensifies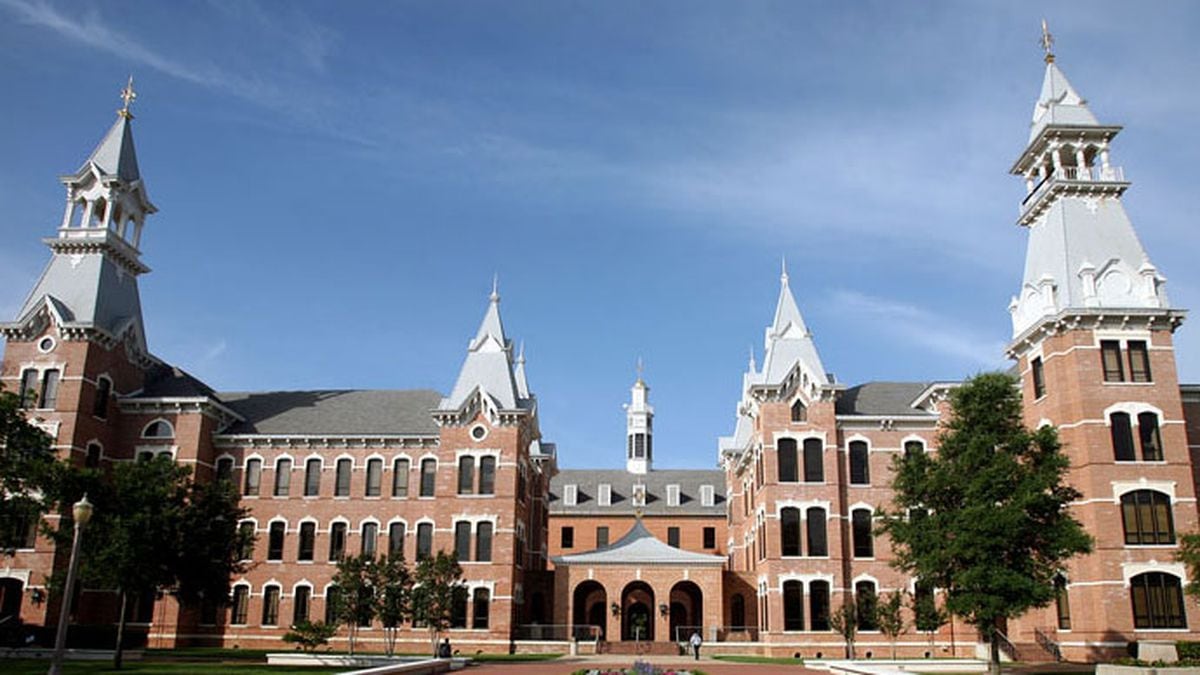 Published: Jul. 12, 2018 at 4:10 PM CDT
Attorneys representing 10 Jane Doe plaintiffs in a suit against Baylor University stemming from the school's handling of sexual assault reports have fired another salvo in a legal battle over access to documents, claiming the university hired a high-powered public relations firm to shape "a new message obscuring university-wide Title IX failures and the lack of meaningful real reform," but Baylor calls the claim "factually baseless and borderline ludicrous."
The motion, filed by attorneys Jim Dunnam of Waco and Chad W. Dunn of Houston, comes on the heels of a motion last week that quoted portions of the deposition of the school's former athletic director, Ian McCaw.
McCaw testified during the deposition that the athletic department generally, and black football players and former head football coach Art Briles in particular, were made scapegoats in an effort to cover-up a much larger campus-wide problem.
"Incredible resources in time and money spent putting together an 'elaborate plan that essentially scapegoated black football players and the football program for being responsible for what was a decades-long, university-wide sexual assault scandal'…are directly relevant to plaintiffs' heightened risk claims," Dunnam wrote in the latest motion filed Wednesday.
The university fired back Thursday, saying in a statement the "assertions of a cover-up, racism and sabotage are factually baseless and borderline ludicrous."
"Plaintiffs' counsel continues to peddle unsubstantiated allegations and baseless conspiracy theories unrelated to their clients. They are peddling a storyline in search of facts," Baylor said.
The school said two cases of sexual assault involving football players led the Board of Regents in 2015 to authorize the Pepper Hamilton law firm investigation of "not only the football program, but of the entire campus in terms of how reports of sexual violence were handled during a three-year period."
"The results of this investigation were outlined in a Findings of Fact document that led to leadership changes and a sweeping slate of 105 recommendations for improvement," the university said in the statement.
In August 2015, then Baylor President Ken Starr called for the internal inquiry that ultimately cost him his job after a Waco jury decided on probation for former football player Sam Ukwuachu for the rape of a female athlete.
His case is still on appeal.
In an earlier case, Tevin Elliot was convicted of two counts of sexual assault, for assaulting a former Baylor student in 2012.
Elliot was kicked off the team shortly after the team learned about the first sexual assault allegation, in April of 2012, three days before he was arrested and charged with the crime.
In the motion filed Wednesday, Dunnam and Dunn are seeking documents from Ketchum, Inc., the respected global public relations firm the university hired in October 2015 at around the same time the Pepper Hamilton investigation began.
The motion quotes McCaw as saying the firm held daily meetings with university officials including then Vice President of Marketing and Communications John Barry and Senior Vice President and Chief Operating Officer Reagan Ramsower, who stepped down from the post at the end of May to rejoin the faculty of Baylor's business school.
McCaw referred to the meetings as "crisis management," the motion says
He said the firm gave "fair advice," but said that Ketchum ultimately decided to end its association with Baylor, as former interim President David Garland had indicated in an earlier deposition, because they were "frustrated with the general counsel's office and the way they were shaping the releases of information or the release of information."
Baylor replaced Ketchum with another mainstream PR firm, San Francisco-based G.F.BUNTING+CO.
Bunting had helped Baylor Regent Mark Hurd through "his relationship crisis at HP when he resigned there," McCaw testified and Hurd thought the firm's founder, Glenn Bunting, "could come up with something that would be mutually beneficial for Baylor and me."
Hurd, a 1979 Baylor graduate, resigned as chairman and CEO of Hewlett Packard in August 2010 after an investigation into whether he violated the company's code of conduct.
McCaw testified that he talked with Glenn Bunting by telephone and October 2016, and "was encouraged to join the conspiracy by lying about when a sports-related rape had been reported to and made known to Baylor officials."
"I said 'that's not true.' I said, when I learned the information (about the rape) I directed (the victim's coach) to the Office of Judicial Affairs, and so I'm not going to agree to what he proposed,' and he hung up on me," McCaw testified.
Shortly thereafter, "Baylor issued a release that essentially said Art Briles, myself, and Tom Hill, without naming him as an individual, failed to report a gang rape," McCaw testified.
Later the same month the university broke its silence about the scope of the scandal.
The Wall Street Journal reported that the scandal that engulfed the school's football program involved 17 women who reported sexual or domestic assaults involving 19 players including four gang rapes since 2011.
Baylor had maintained since May 2016 that it couldn't provide any details about the specific cases in which Pepper Hamilton found university and athletic department failures, but five months later, apparently acting on advice of G.F. Bunting+Co., made selected regents available for interviews not only with the Journal, but also the New York Times, USA Today and Showtime's "60 Minutes Sports."
McCaw, in the deposition, said he became concerned that "Bunting was running 'a smear campaign,'" the motion says, and called Regent Jay Allison to ask if that was the case.
"And Jay was silent, which told me what I needed to know," McCaw testified.
"We know now that instead Bunting and key regents and administrators were trying to sweep the whole thing under the rug and continue a policy 'based on more protection of the brand than protection of (Baylor) students,'" Dunnam claims in the motion.
"Baylor's efforts to drive media attention to athletics and to otherwise smear its current and former students are obviously relevant to the claims of the plaintiffs who were assaulted during and after the time Ketchum was withdrawing," the motion says.
Baylor, however, says that the information Dunnam and Dunn are seeking "has nothing to do with the claims of the 10 women who are plaintiffs in this case."
"The plaintiffs allege that Baylor is liable for causing sexual assaults that occurred between September 2004 and February 2016. Yet plaintiffs' counsel continues to seek discovery relating to events occurring long after the Plaintiffs' alleged assaults, such as the departure of Art Briles or the hiring of a public relations firm after this lawsuit was filed," the school said.
"None of the requested discovery has anything to do with the specific assaults alleged by the plaintiffs."
"It is time to end the sideshow. What is relevant is the experiences of these 10 victims of reported sexual assault and not alleged events occurring long after their reported assaults."
Baylor's attorneys, meanwhile, filed a motion Wednesday seeking to modify or quash subpoenas issued last week to 12 current or former university employees.
Calls to both Ketchum and Bunting seeking comment weren't returned Thursday.
The 12 were among more than 60 subpoenas Dunnam and Dunn filed in the case last week.