Six Flags' new Aquaman roller-coaster the 'first-of-its-kind'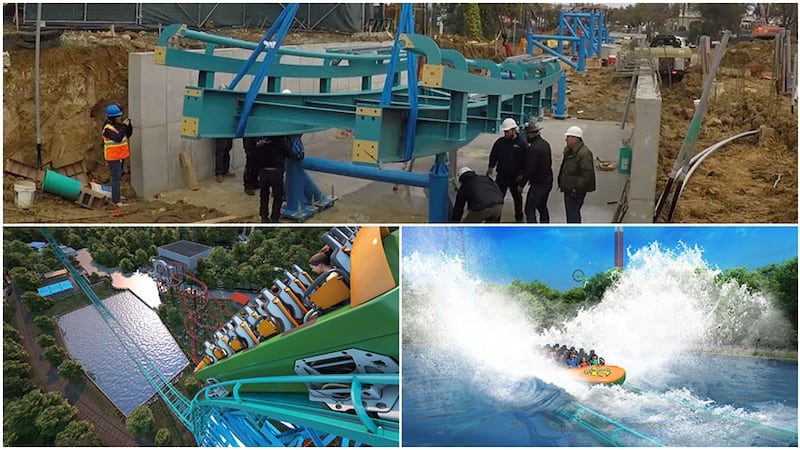 Published: Feb. 10, 2020 at 5:32 PM CST
Six Flags Over Texas on Monday announced its newest water roller-coaster, Aquaman: Power Wave, the first of its kind in North America.
The entertainment park said "the first piece of track laid down at the ride site, this first-of-its-kind, in North America, ride."
Six Flags says the ride will launch riders backwards and forwards, "straight up colossal 148 feet twin track towers and then send them plunging straight down, screaming across more than 700 feet of track before hurtling at 63 miles per hour towards the ultimate massive splash down."
It will be the park's 15th coaster and is set to open this summer in the USA section of the park.