Rollover on I-35 sends woman to local hospital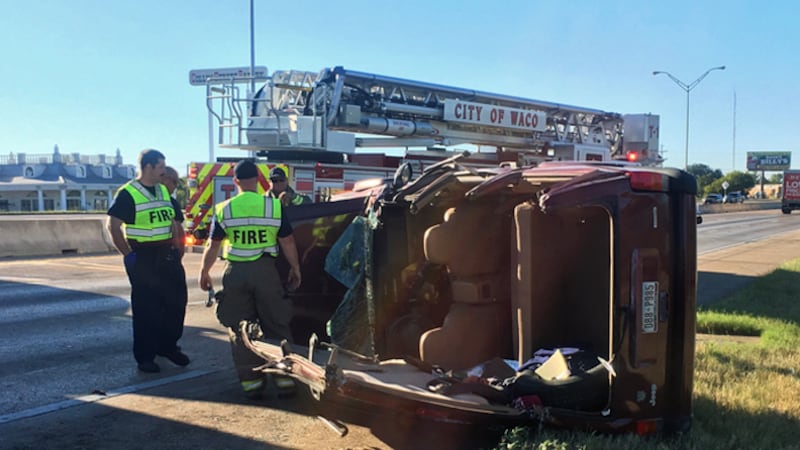 Published: Oct. 16, 2017 at 10:54 AM CDT
One woman is recovering from non-life threatening injuries after her car flipped over while heading south on I-35.
The one car wreck happened just south of the Waco Drive exit in Bellmead.
Waco firefighters had to use the Jaws of Life to rescue the woman, who is in her 20's.
Waco and Bellmead firefighters responded to the crash.
One lane southbound was blocked, but traffic was still moving.
First responders don't know what caused the crash.