Woman charged with beating boyfriend with rock, punching sister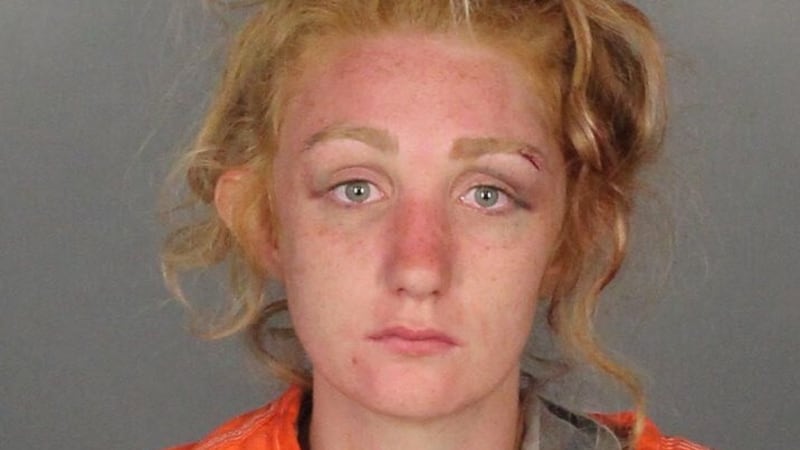 Published: Jul. 3, 2019 at 9:34 PM CDT
A woman is accused of assaulting her sister and boyfriend at BSR Cable Park Saturday.
Ashley Marie Keith has been charged with aggravated assault with a deadly weapon and assault causing bodily injury-family member.
According to the arrest affidavit, a deputy detained a woman Saturday night who badly injured her boyfriend and hurt her sister who tried to stop her.
A second deputy was dispatched before 6:40 p.m. to come to the scene.
The victim told the second deputy he was asleep in the bed of his truck when he woke up to Keith kicking him in the stomach, the affidavit states, and to prevent further kicking he grabbed her thigh and pushed her away.
Keith, according to the affidavit, grabbed a rock and struck him in the mouth, causing "massive trauma" including missing teeth and a laceration to his bottom lip, and there was a large amount of blood.
"...Ashley was arrested for using a rock as a deadly weapon during the commission of the assault which resulted in serious bodily injury to (Ashley's boyfriend)," the deputy states in the document.
In an attempt to stop the beating, Keith's sister was punched twice in the eye and scratched on the neck as the two women fought, the affidavit states.
"Ashley committed the offense of Assault Causing Bodily Injury by striking (her sister) in the eye causing a bruise," the deputy states in the document.
Keith was transported to the McLennan County Jail.
She was released Monday after posting bonds totaling $53,000.