Local woman dies in head-on crash with semi driven by inmate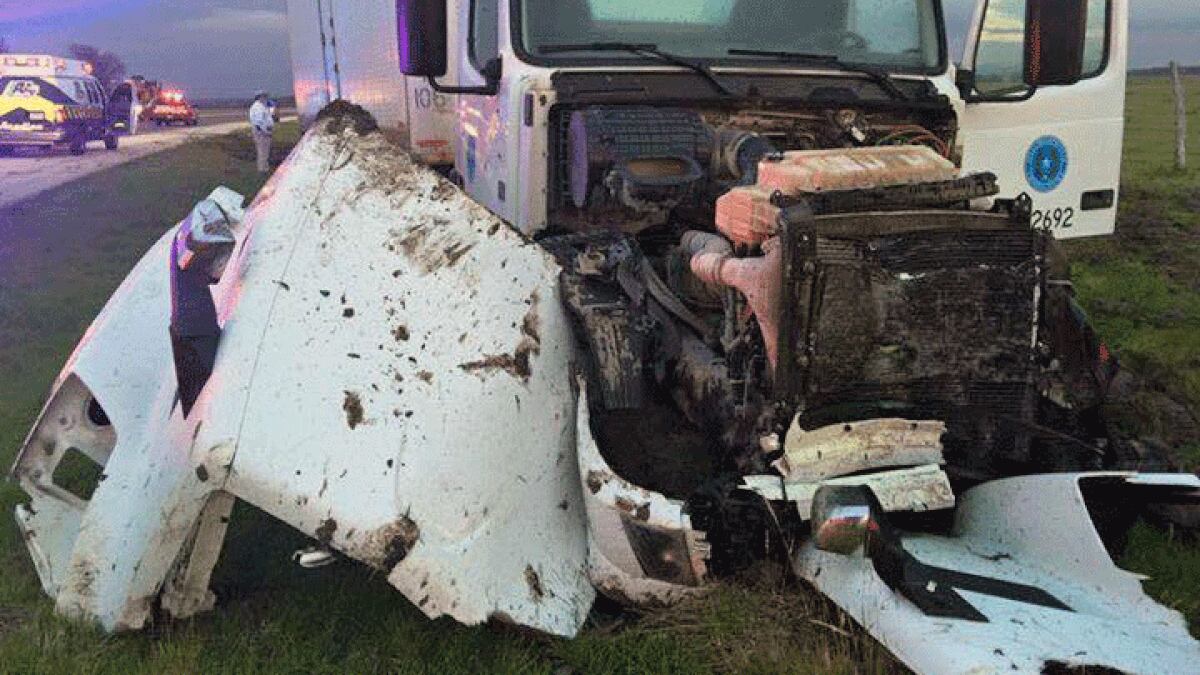 Published: Jan. 9, 2016 at 7:37 PM CST
Authorities Monday identified a woman who died in a head-on collision Friday evening with an 18-wheeler driven by a state prison inmate as Brandice Ray Garrett, 43, of Mexia.
The accident happened at around 5:10 p.m. Friday on Highway 7 at County Road 181 east of Marlin.
Officials said a Texas Department of Criminal Justice 18-wheeler was westbound when the driver, a prison trusty, attempted to pass a slower vehicle.
Garrett, who was eastbound in a 2015 Nissan Versa, died at the scene.
The driver of the 18-wheeler, a prison trusty, was not injured.
The crash remains under investigation.
The prisoner, Venson Williams, 47, who was driving the truck earned his commercial license in 2009 through a vocational program while incarcerated and worked as a driver after his release on his parole, agency spokesman Jason Clark said Monday.
Williams was reincarcerated in December 2014 to serve a five year sentence for credit card abuse and theft and continued to drive for TDCJ, Clark said.
He was driving one of three 18-wheelers that were traveling in a convoy from Huntsville to Gatesville to deliver freight, Clark said.
"He has not had any accidents while hauling freight for the agency," Clark said.
Another inmate was driving the second truck and an agency supervisor was driving the third rig in the convoy, he said.
Inmates regularly drive Texas Department of Criminal Justice trucks, Clark said, and about 40 offenders are currently assigned to freight transportation.
"We've had inmates driving trucks for decades," he said.
"They travel in convoys of three trucks, an inmate driver in front, one in the middle and a supervisor in the rear."
"I can't remember the last time we had a fatal accident involving an inmate driver"
The agency will conduct an administrative review, but a decision about whether to charge the driver rests with the Department of Public Safety he said.