Two who worked for Ex-NFL player turned doctor charged in fraud scheme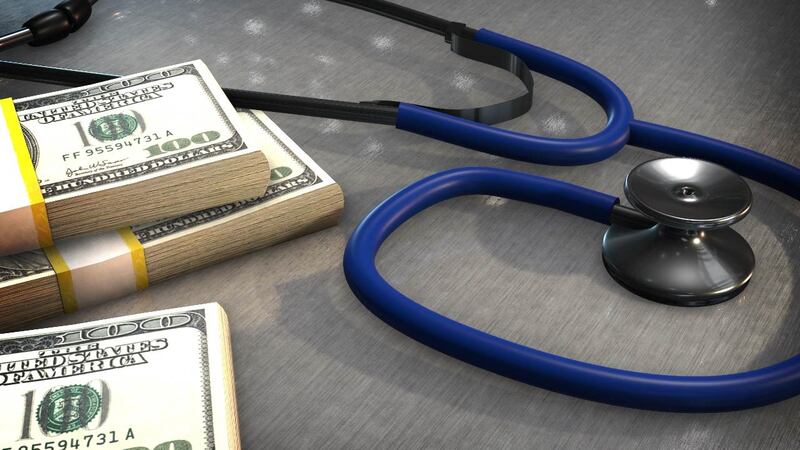 Published: Oct. 2, 2018 at 10:21 PM CDT
A Falls County woman who worked for a Central Texas doctor is accused of defrauding the government in a multi-million dollar health care scheme.
Melissa Sumerour, 47, of Lorena, has been charged with health care fraud, according to a criminal complaint filed by the Department of Justice Office of the Inspector General with the U.S. District Court - Northern District of Texas Forth Worth Division.
The complaint also named Latosha Morgan.
"This affidavit is made in support of criminal complaints commanding the arrest of Melissa Sumerour and Latosha Morgan," it states.
It states, Sumerer, who ran the Temple and Waco offices, and Morgan, who ran the Fort Worth office, were billing clerks for the workers compensation clinics of "Physican A," who sources confirm to KWTX is Dr. Les Benson, a former professional football player for the Dallas Cowboys in the late 1970s who also played football and graduated from Baylor University.
According to the complaint, Sumerer and Morgan submitted and/or taught others to submit false health care claims between at least Jan. 2011 and March 2017.
"According to Latosha Morgan's interview conducted on February 18, 2016, Melissa Sumerour instructed other office staff on billing procedures at the clinics," the complaint states. "Physician A incentivized Melissa Sumerour and Latosha Morgan to maximize billing by offering a bonus if their respective clinics billed over $50,000 in a week."
Morgan would receive 2 percent of the total amount billed, while Sumerour received 1 percent of the total billed to the Office of Workers' Compensation Programs (OWCP), according to the complaint.
The document provides examples of inflated billing techniques.
One included changing billing codes on reports by indicating a physician, PA, or nurse practitioner "drafted the reports when in actuality non-medical clinic staff drafted the reports."
Another example used was charging for drug tests that never took place.
"In or about December 2015, Physician A directed Melissa Sumerour and Latosha Morgan to bill for drug screen testing as if the clinic was conducting the testing when the clinics were only collecting specimens," the complaint states.
It goes on to say, Sumerour taught Morgan and others to alter billing submitted by licensed medical professionals "to maximize billing for each service, and for services which did not occur."
The complaint also said Sumerour and Morgan were billing for physical therapy services even though the clinics were not state-licensed to provide physical therapy, employed chiropractors to supervise physical therapy (which is against state and federal rules), and charge for physical therapy services which were not actually completed.
"Melissa Sumerour instructed Waco clinic office manager Person E and others to always bill five units of Therapeutic Activities, five units of Therapeutic Exercises, and four units of Manual Therapy, regardless of how much physical therapy the patient actually completed," the complaint states. "This became known as the "5-5-4" method of billing for physical therapy at the clinics."
The complaint goes on to say, if the 5-5-4 method wasn't used, Sumerour would adjust it before submission.
Over at six years, Sumerour, Morgan, and Benson cheated the government of more $5,900,000 in "false and fraudulentWomen who worked for Ex-NFL player turned doctor charged in fraud scheme claims" under the Federal Employees Compensation Act (FECA), a program that provides disability compensation benefits and payments for medical and rehab care for government employees injured on the job.
Multiple sources said Sumerour was part of a larger fraud scheme close to $30,000,000.
The office she ran for Benson in Temple was raided in Feb. 2016; a year later, in March and again in April of 2017, Benson was indicted twice, accused of defrauding the government of more than $158,000.
After the doctor's offices shutdown, Sumerour got a new job doing catering for a popular Waco restaurant, sources tell KWTX.
Local authorities say she was captured by federal agents "somewhere in Waco" Tuesday afternoon.
That morning around 8am, Sheriff Ricky Scaman said his deputies did surveillance on Sumerour's home off FM 2643 in the part of Lorena that falls in Falls County near the community of Cottonwood, however, she was not home at the time.
Scaman said his agency was assisting the U.S. Postal Service Office of Inspector General and the U.S. Department of Justice in their investigation.