Women accused of stealing $11K in perfume from local shop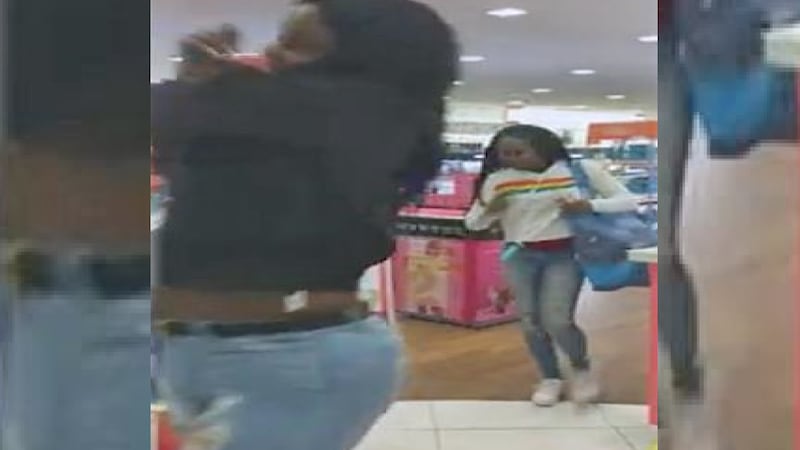 Published: Apr. 3, 2019 at 12:33 PM CDT
Temple police were looking for suspects Wednesday after two women stolen more than $11,000 worth of perfume and cologne from a local shop and escaped in a Mercedes Benz.
Officers responded at around 8:10 p.m. Tuesday to Ulta at 2112 Southwest HK Dodgen Loop in Temple after police received a report of the threat.
They determined that the two women entered the store, stole the cologne and perfume and fled in a silver Mercedes with paper tags.
The theft was captured on video by Jacqueline Stolp and police say they want to talk to the two women the video shows leaving the store.
"I seen these two girls just shove the doors open, run in there," Stolp said. "One of the workers said, 'We don't have Chanel here. The other girl walked by me and said, 'You can't stop us' and then just started grabbing stuff."
Stolp says she also heard the two women make threats to employees.
"I think she said something like, 'I'm going to punch you or knock you out' or something and one of the girls had Mace," Stolp said.
Temple police are aware of the videos and have named the two women 'persons of interest.'
No further details were released Wednesday.