Woodway: Student salute caps school janitor's career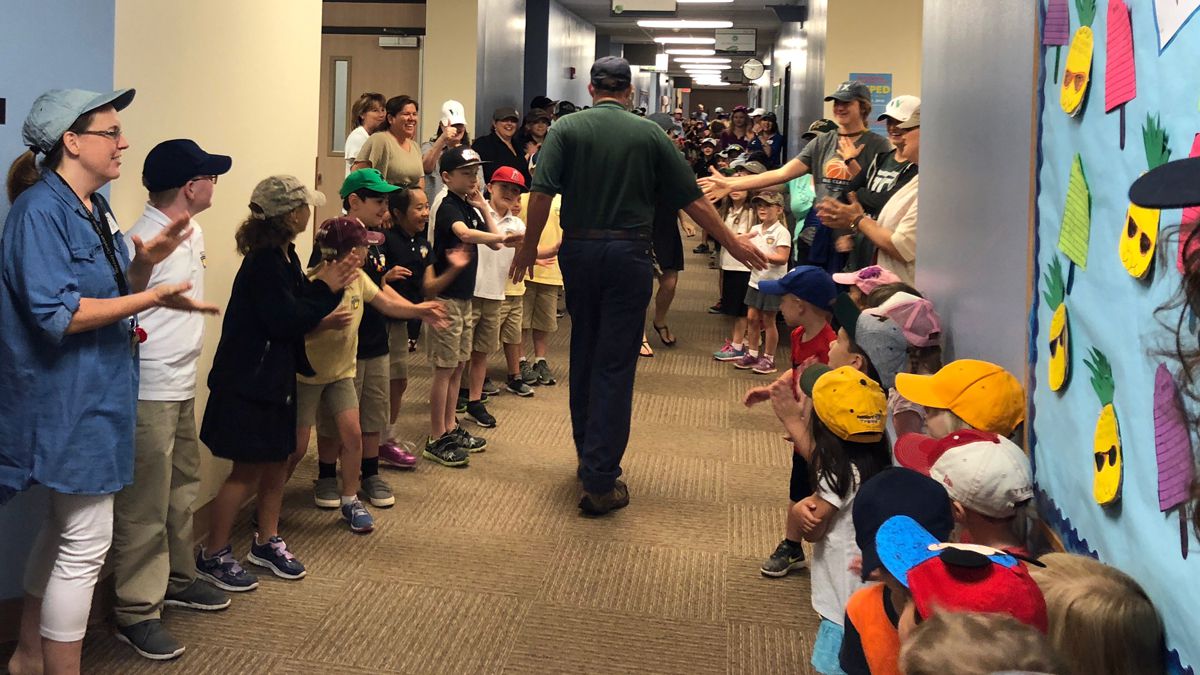 Published: May. 17, 2018 at 5:25 PM CDT
A beloved school janitor who's getting ready to turn in his keys after 14 years on the job got the surprise of his life Thursday when the entire school greeted him in the hallway with cheers and a nod to the staple of his everyday wardrobe; ball caps.
"I came up with the idea for Billy Day when I noticed that everyone else had some sort of day of appreciation, like teacher appreciation, boss's day, assistant's day, etc., and wanted to include him," Woodway Christian School Principal Nancy Purdy said.
Billy Evans has worked as a maintenance man for 14 years at Woodway Christian School at the First Baptist Church of Woodway, which includes Pre-K through 8th graders.
When word got out that Evans planned to retire sometime this year, staff and students starting planning a way to send him off in style and on Thursday every child at the school along with teachers and staff surprised him by wearing ball caps and lining the hallways to greet him.
Evans walked through the line of children and staff, cap on his head, of course, to the sounds of cheering and the chanting of "Billy! Billy! Billy!"
When he got to the end, another surprise was waiting; a gift basket full of his favorite snacks, a handmade sign and even water bottles wrapped in cash.
"I wanted to make sure that the children appreciate the importance of everyone who makes the school run smoothly."
Evans doesn't have a date yet for retirement, but says when he does he plans to spent more time on his hobbies like fishing and refurbishing furniture and a lot more time with his grandchildren and he'll do it all just as one would expect--in his favorite ball cap.