Woodway: Wrong turn leaves Corvette, driver stranded in high water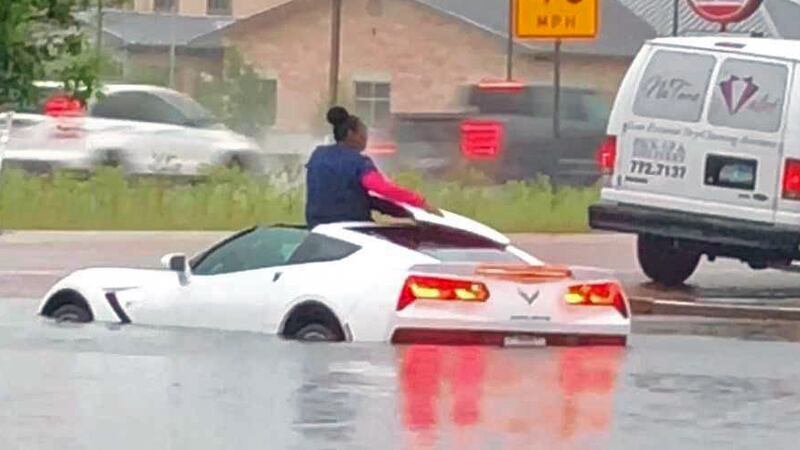 Published: May. 8, 2019 at 5:10 PM CDT
The heavy rains Wednesday caused area steams and ditches to fill quickly and in Woodway the high water that covered part of the road confused a driver who was attempting to turn off the U.S. Highway 84 access road onto Londonderry Drive.
The driver of a Corvette ended up steering off the water-covered road into a ditch obscured by the runoff, said Assistant police Chief Larry Adams of the Woodway Department of Public Safety, and he said it's not the first time that's happened.
The driver wasn't injured, he said.