Baylor men beat Sam Houston 84-56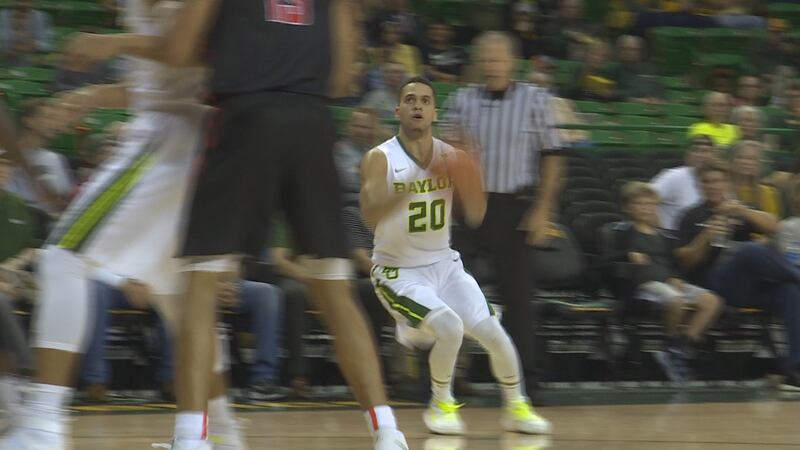 Published: Dec. 4, 2017 at 9:21 PM CST
The Baylor men bounced back from a tough weekend loss with an 84-56 win over Sam Houston State on Monday.
The Bears were led by Jo Lual-Acuil and Nuni Omot who both scored 15 points in the win. They led a group of six Bears that scored in double-figures offensively. Tristan Clark scored 14 points and Manu Lecomte added 12 for the Bears.
Baylor jumped ahead early behind some good shooting, outscoring the Bearkats by 15 points in the first half while shooting almost 50% from the field as compared to just 30% for Sam Houston.
Baylor improves to 6-2 on the season they will be off until next week.