City of West announces newly elected Maylor, Alderman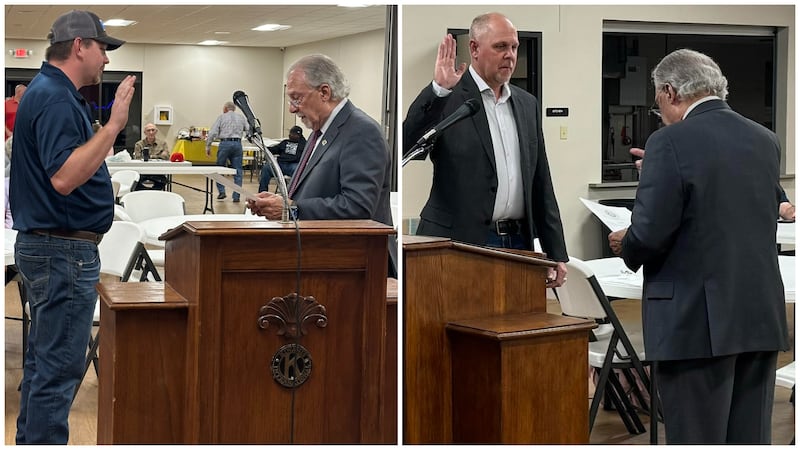 Published: Nov. 21, 2023 at 12:28 PM CST
WEST, Texas (KWTX) - UPDATE: The City of West announced the city's newly elected Mayor and Alderman on Wednesday.
In the city council meeting on Tuesday night, David Pratka was sworn in as Mayor and Cody Harris was sworn in as Alderman.
The city says Chris Nors was appointed to fill a vacant seat in the city council and will be sworn in at a later date.
PREVIOUS ARTICLE:
The mayor in this McLennan County community on Monday announced Cody L. Harris and Chris Nors are the two candidates who received the most votes in the city's at-large council election on Nov. 7, but only one will be able to take office.
Harris received 218 votes and Nors received 196 votes, according to the McLennan County Elections Department website.
West Mayor Tommy Muska announced during an election canvassing meeting that "research" revealed Nors is ineligible to be sworn into office "due to his status as a non-resident registered voter at the time of the election."
West City Attorney Charlie Buenger said during the meeting that the law requires a city council candidate to be registered to vote in the city. Nors, Buenger said, is a registered voter in an unincorporated area.
The city attorney called the secretary of state's office to confirm, and according to Buenger, their attorneys reached the same conclusion.
When asked how Nors made it on the ballot, Buenger said that when Nors applied to run in the election, the city reached out to the elections department to confirm his eligibility. The elections office, according to Buenger, erroneously said Nors was registered to vote in the incorporated area.
Muska said West City Council will officially declare the vacancy during one of its meetings in December.
During an at-large election, members of a governing body are elected to represent an entire municipality, rather than a subset or precinct. The ballot will normally include several candidates and voters get to vote for none, one or two. The candidates who receive the most votes are sworn into office.
Copyright 2023 KWTX. All rights reserved.