Morning Anchor
Waco, TX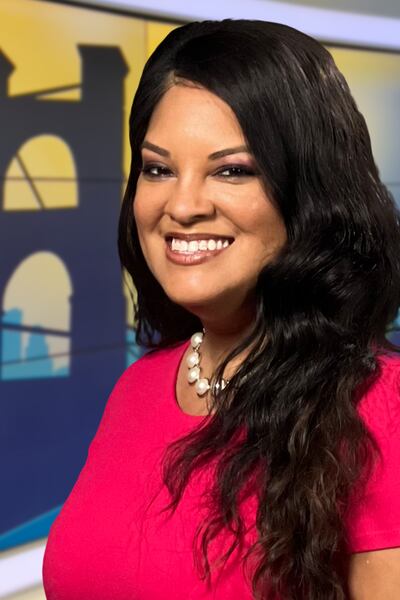 Ke'Sha joined News 10 as the weekend anchor and reporter.
Growing up, Ke'Sha was always been comfortable working around people, whether it was in front of a camera or on a stage. Throughout childhood and into high school, she performed in several musical and theatrical productions.
Ke'Sha attended Arkansas State University where she majored in Radio/Television with an emphasis in News Gathering. She graduated with a Bachelors of Science degree as a proud member of the Alpha Kappa Alpha Sorority, Inc.
Truly a southern girl, Ke'Sha has worked in several television and radio stations across the Deep South.
Early in her career, Ke'Sha interned at KIPR-FM and KARK-TV, both in Little Rock, Ark. and KTVE-TV in Monroe, La.
Ke'Sha got her first "On-Air" job as a reporter for WKAG-TV in Clarksville, Tenn., where she covered 101st Airborne Division's search and kill mission for Uday and Qusay Hussein during Operation Iraqi Freedom.
Years later Ke'Sha moved from Middle Tennessee to Middle Georgia; she worked as a field anchor/reporter for WMGT-TV in Macon, Ga. where she covered stories on migrant farmers during the height of the country's strong call for Immigration Reform. Ke'Sha went on to solo-anchor WMGT-TV's morning show "Day Break."
During her free time, Ke'Sha volunteers with different community service organizations and enjoys doing voice work for the visually impaired. She also enjoys cookin' in the kitchen, meeting interesting people and riding horseback through the beautiful countryside.
From childhood years of performing in musicals in Central Arkansas to reporting on military news in Middle Tennessee; from waking up viewers in Middle Georgia every weekday morning with important issues to informing you, Central Texas, about the interesting stories that affect your lives and our community; excites Ke'Sha and she is happy to be a part of the News 10 family.
If you have a story idea for Ke'Sha, she would love to hear it. Please feel free to drop Ke'Sha a line or two, anytime.